10 Pin Grill Menu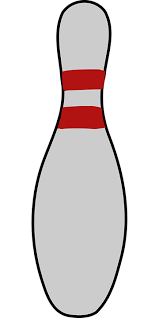 Hours:
Monday closed
Tuesday 4-9
Wednesday 11-9
Thursday 4-9
Friday Noon-10
Saturday 12-10
Sunday 12-9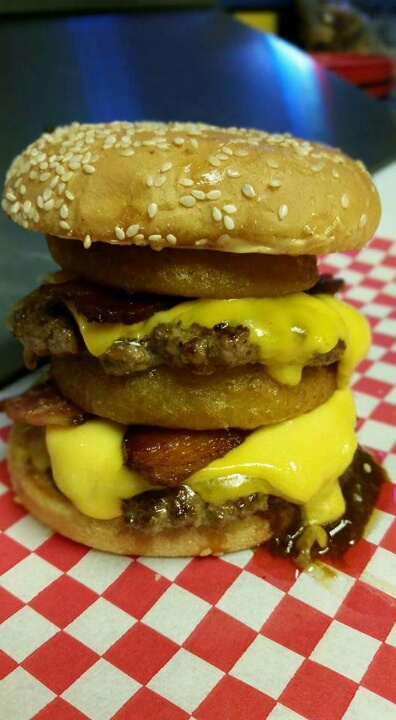 THE BROOKLYN SIDE
CHEESEBURGER
All burgers are made with fresh angus meat and come with your choice of cheeses, plus lettuce, tomato, red onion, pickles, ketchup, mustard and mayonnaise.
Single...$6.95 Double...$8.95 Triple...$$10.95
BLT
Traditional bacon, lettuce, tomato, mayonnaise served on whole wheat or spice it up with chipotle Mayo. $6.95
POLISH DOG
Comes on a hoagie roll with mayonnaise, mustard, sweet relish and onions. $6.75
GRILLED CHEESE
Served on whole wheat, be traditional or get creative with our add-ons $5.75
SPECIALTIES FROM THE POCKET
BIG JOHN
Double patty, onion rings, bacon, American and cheddar cheese, BBQ mayo sauce $8.95
BIG FOUR
Two patties, pepper jack cheese, bacon, grilled onion & jalapeno with chipotle mayo $8.95
CHICKEN PARMESAN SANDWICH
Crispy or grilled chicken, marinara, mozzarella & parmesan cheese on a hoagie roll $7.95
PHILLY CHICKEN
Mushrooms, sweet peppers, red onions, grilled together with melted pepper jack cheese on a hoagie roll with chipotle mayo $8.95
or Philly steak add $2.00
BUILD A PIZZA
12" hand stretched pizza dough, your choice of toppings (pepperoni, salami, beef, bacon, ham, chicken, olives, mushrooms, onions, peppers, pineapple, tomato.) one topping $13.00
multi topping $15.00
PICK UP YOUR SPARES
Cheese sticks (5) OR mac and cheese wedges or jalapeno poppers (6) OR hot wings (1/2 lb) OR onion rings (basket) OR chicken strips (4) $7.95
Corn dog $2.50
Fries or tater tots (basket) $3.95
Garlic fries $5.95
SIDES AND ADD ONS FROM THE GUTTER
Add on to any burger: bacon, mushrooms, extra cheese, jalapeno peppers, fries or tots $1.50
Chips $1.50
Onion rings $3.50
FOLLOW THROUGH with REFRESHMENTS
Pepsi, Diet Pepsi, Orange Crush, Mist Twist, Raspberry Tea, Dr. Pepper, Root Beer, Bottled Water, coffee, bottled sodas and teas, calypso flavored lemonades, root beer floats.
We have a variety of beers and wines both bottled and on tap.
Tuesday Special

Wednesday Special

Thursday Special

Saturday Special

$2 per game with any meal purchase

Hot wings & Pitcher Beer

BBQ, garlic, mild, medium, or "Call 911" Domestic beer 1/2 lbs $15.45 or 1lb $21.95

Tri-Tip Sandwich

BBQ sauce, onions, pickles, mayo, cheese-what you want all on a hoagie roll $7.95

Fries Floats & Fun

Build your fries, 3 cheese, bacon, garlic, pizza, animal fries, BBQ sause, hot sauce, Basket of fries & root beer float $8.95